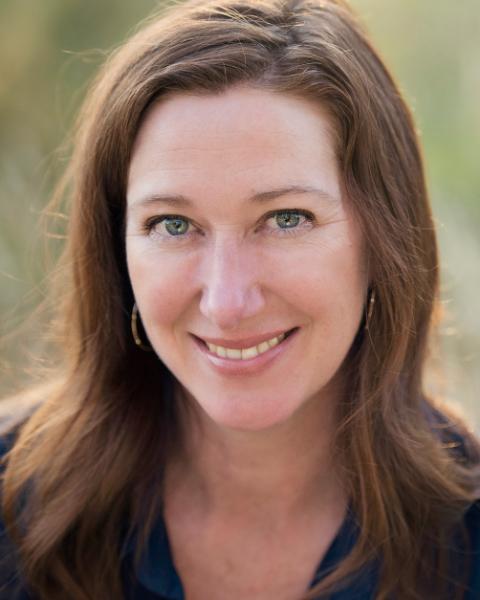 EXP REALTY
#2 - 3179 Barons Rd
Nanaimo
V9R 5B3

Let's find your new home
Search All Real Estate in the Comox Valley
Residential
Any
Single Family
Half Duplex
Townhouse
Condo/Apartment
Full Duplex
Triplex
Fourplex
Mobile
Modular
Lots/Acreage
Farm
Recreational
Commercial
Any
Building Only
Building & Land
Business & Leasehold
Business & Property
Business Only
Land Only
Multi-Family
Industrial
Min Price
Any Price
$25,000
$50,000
$75,000
$100,000
$125,000
$150,000
$175,000
$200,000
$250,000
$300,000
$350,000
$400,000
$450,000
$500,000
$550,000
$600,000
$650,000
$700,000
$750,000
$800,000
$850,000
$900,000
$950,000
$1,000,000
$1,250,000
$1,500,000
$1,750,000
$2,000,000
$2,500,000
$3,000,000
$4,000,000
$5,000,000
$6,000,000
Max Price
Any Price
$25,000
$50,000
$75,000
$100,000
$125,000
$150,000
$175,000
$200,000
$250,000
$300,000
$350,000
$400,000
$450,000
$500,000
$550,000
$600,000
$650,000
$700,000
$750,000
$800,000
$850,000
$900,000
$950,000
$1,000,000
$1,250,000
$1,500,000
$1,750,000
$2,000,000
$2,500,000
$3,000,000
$4,000,000
$5,000,000
$6,000,000
Min
Any
200 Sqft
300 Sqft
400 Sqft
500 Sqft
600 Sqft
700 Sqft
800 Sqft
900 Sqft
1,000 Sqft
1,100 Sqft
1,200 Sqft
1,300 Sqft
1,400 Sqft
1,500 Sqft
1,600 Sqft
1,700 Sqft
1,800 Sqft
1,900 Sqft
2,000 Sqft
2,500 Sqft
3,000 Sqft
3,500 Sqft
4,000 Sqft
4,500 Sqft
5,000 Sqft
6,000 Sqft
Max
200 Sqft
300 Sqft
400 Sqft
500 Sqft
600 Sqft
700 Sqft
800 Sqft
900 Sqft
1,000 Sqft
1,100 Sqft
1,200 Sqft
1,300 Sqft
1,400 Sqft
1,500 Sqft
1,600 Sqft
1,700 Sqft
1,800 Sqft
1,900 Sqft
2,000 Sqft
2,500 Sqft
3,000 Sqft
3,500 Sqft
4,000 Sqft
4,500 Sqft
5,000 Sqft
6,000 Sqft
Shelley is a member of The Canadian Real Estate Association and subscribes to a Code of Ethics and Standards of Business Practice. Members of the Victoria Real Estate Board are members of both the British Columbia and Canadian Real Estate Associations. The following is a list of services you can expect to receive from Shelley when you buy a home:
Explanation of the working relationship (called "agency") so that you are clear as to when your agent is working for you or for the seller.
Shelley has access to hundreds of current listings of homes for sale because of a co- operative system called the Multiple Listing Service (MLS).
Shelley will provide you with a customized list of homes that best meet your needs -- size, style, features, location, proximity to schools, shopping, etc. - and then make arrangements for you to view those homes that appeal to you the most.
Shelley will help you determine how big a home you can afford. She is familiar with the local lending market and can offer helpful advice.
Shelley can be objective in pointing out the merits of one home over another, and will have information on zoning changes, taxes, utility costs and school and recreation services that could affect your decision to buy a home in a specific area.
Shelley will use her experience to assist you in negotiating the terms of your purchase.

Shelley will advise you of the legal process required in obtaining title and taking possession of your property; the costs associated with buying a home such as insurance, mortgage registration and legal fees will be explained in detail.
Selling Your Home - Why it Pays to Use Shelley
Before selling your home, you will need a clear understanding of the legal issues and potential pitfalls. One wrong action could result in a lot of cost and frustration, which is why it is essential to have Shelley working with you, as she will make the sale of your home a successful and satisfying experience.
Greater exposure
REALTORS® use the Multiple Listing Service® (MLS®) to give your home maximum exposure. MLS® is a computer-based system that relays valuable information about your home to hundreds of REALTORS® and potential homebuyers.
Setting a price
Setting a price for your home is an important but difficult process. Again, this is where the services of a real estate agent prove invaluable. Shelley has the experience to help you understand how the market works and decide upon a realistic price that meets your goals. Shelley can also pre-screen potential buyers to make sure only those who are serious and financially qualified view your home.
Shelley will also develop a marketing plan to help your property receive maximum exposure. This will likely include placing your home on the MLS system and placing a "For Sale" sign on the front lawn. The plan will also include arranging open houses for other agents and potential buyers, and developing advertisements and feature sheets to market your home.
Once you have accepted an offer to buy your home, Shelley will help ensure that all the proper paperwork is completed. She will also make sure that both parties meet the necessary conditions outlined in the agreement.
Working with Shelley makes sense
When you work with Shelley you will likely get a better price for your home than if you try to sell it yourself. Apart from the financial benefits, however, there is an extra measure of comfort and security that comes from having Shelley on your side. She has been trained and licensed under the provincial Real Estate Services Act to assist in transactions involving real property and Shelley takes very seriously the code of ethics and standards of Real Estate.
Tips for Selling
SELLERS ~ Help potential buyers imagine themselves in your home by presenting a clean and clutter-free space. A little attention can add immeasurable appeal and value to your home!

De-Clutter
Remove personal items - photos, knick-knacks and other personal touches.

Clean & clear surfaces - counters (especially in kitchens and bathrooms), can increase the space and quality feel.

Show off storage space - clear out closets, basements and garages as buyers are always looking for ample storage space.

Create ease of movement - remove or store extra belongings to create open areas and easy foot traffic throughout your home.

Quick Fixes
Bathrooms - make sure towels and shower curtains are fresh, and fixtures are clean and in good repair.

Doors & windows - clean windows inside and out, and make sure doors are clean and work well.

Walls & floors - steam clean carpets to ensure they are stain-free and fresh. A fresh coat of paint will do wonders, or a thorough wall-washing may be enough to make a room feel clean and bright.

Atmosphere - make sure that any odours such as pets, smoke or musty air are neutralized by cleaning and subtle air fresheners. Replace light bulbs and ensure everything is in working order.

Curb Appeal
Landscaping - keep lawn tidy and green, and keep hedges and plants tidy, trim and raked.

Front Door - ensure the entrance is clean, well-lit and welcoming - a beautiful plant in an accent pot, a new welcome mat - give a first impression to how well the rest of the house is kept.

Shine On - turn on outdoor lights so that buyers who drive by your home after dark will see the home in its best light.

Real Estate Agent. Legal researcher. Archaeologist. Salsa dancer. Mother of twins. Also Stepmom. Organic farmer. Community volunteer. Ukulele beginner… that's a little bit about me.
Originally from the beautiful northern town of Kitimat, I have been in the Valley for almost 20 years and LOVE being a part of the strong, vibrant community here. I have worn many enjoyable hats, and at the heart of why I love working in real estate is my genuine care and respect for all people and my dedication to doing things a little differently. When you work with me, real estate is all about YOU - your journey to find the best fit for your new home, neighbourhood, community and financial future. I focus on providing you the best possible service - researching, educating and supporting you in order to make the best choice possible. Your biggest financial decision deserves nothing less!
I am always very happy to meet with new folks and see if I am a good fit to help you on your home-finding journey! Call and let's talk!

!Home.view_full_search_screen!